Ofsted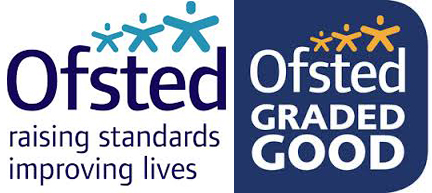 March 2016 - Ofsted Report
In March 2016, Islington ACL was graded 'Good' with our Maths provision graded outstanding. The report highlights:
"You and your senior leaders have successfully maintained the good quality of provision seen at the previous inspection. In many areas, such as in mathematics, further improvements have been made and almost all learners achieve their learning aims and/or qualifications."
"Of the three key areas for improvement identified at the previous inspection, your senior leaders and managers have tackled two well. They have made clear improvements to the monitoring of learners' progression at the end of their courses, and to the identification of the performance of different groups of learners."
"The teaching of mathematics is excellent, led by an enthusiastic and highly knowledgeable curriculum leader who takes the lead on sharing good practice, not only within the well-established and highly effective mathematics team but also across other curriculum areas."
"The revised system for marking learners' work is good; it enables teachers to monitor the quality of learners' marked work more easily. Learners now have a much clearer understanding about what they did well and what they have to do to improve further."
"learners speak with excitement and enthusiasm about their learning and the progress that they are making."
"Senior leaders and managers have strengthened further the outstanding work with partners to reinforce learning and provide venues in accessible local settings. Partners also provide additional staffing to support learning, for example through mentors and work coaches, and bilingual support staff in family learning provision. The partnership work with Jobcentre Plus has had a positive impact on behaviours through the delivery of vocational courses and ESOL to long-term unemployed people."
"As a result of highly effective partnerships, learners can continue their learning with other training providers."
"You have aligned the work of the adult and community learning service very closely to the borough's priorities. The commitment at the highest level of the council that has gone into addressing poverty, supporting people with more complex needs and positively placing employment at the heart of the council's priorities, pervades from the highest strategic level through the whole service and to tutors in the community and local residents."
We are already working on further improving our service with the aspiration of being graded outstanding in all categories when we are next inspected.
Last modified: Thursday, 27 August 2020, 4:36 PM