What is Moodle

A Moodle Course enables you to access your course materials, learning resources and session notes anytime, anywhere from any device. It is a learning management tool which will allow us to extend our time together beyond our face to face class meetings.
We can use Moodle courses to post documents, access assignments, share resources and communicate with one another. You may even want to use this tool to collaborate on projects with other learners.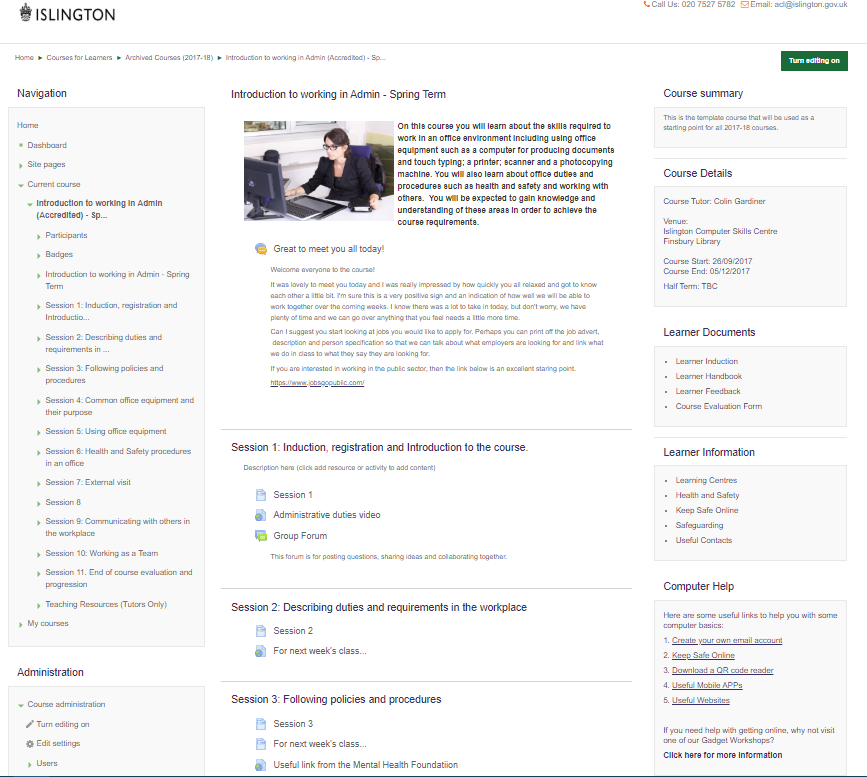 Image Above: Example of a Moodle Course
To access a Moodle Course, you must be enrolled on the course.
Your tutor will organise access to your course when you have enrolled.
All courses will be available at the end of the course for learners to revisit learning content and materials.
How to access my course:


Quick Start Guides
Get started with the Quick Start Guide below which covers how to access and use to the ACL gateway.
Last modified: Monday, 22 May 2023, 2:27 PM